CONGRATULATIONS ALPHA BETA (South Carolina) - 2022 #ChiPsiMadness CHAMPS!
#ChiPsiMadness is an annual competition among active Chi Psi Alphas using a March Madness-style bracket. Seeding in 2022 is based on participation rates in recent years (Alpha Zeta Delta at Illinois receives the #1 overall seed for winning the 2021 #ChiPsiMadness tournament, for example), and Brothers can vote for an Alpha in each match-up all the way from the opening round until the championship.
Voting takes place across social media platforms (Facebook, Twitter, Instagram Story). BONUS VOTES can be added to an Alpha's total by gifts to The Chi Psi Educational Trust (see below). This is a friendly competition, but there are prizes for the winning Alpha and the groups that donate the most to the Trust! Scroll down to learn more about #ChiPsiMadness.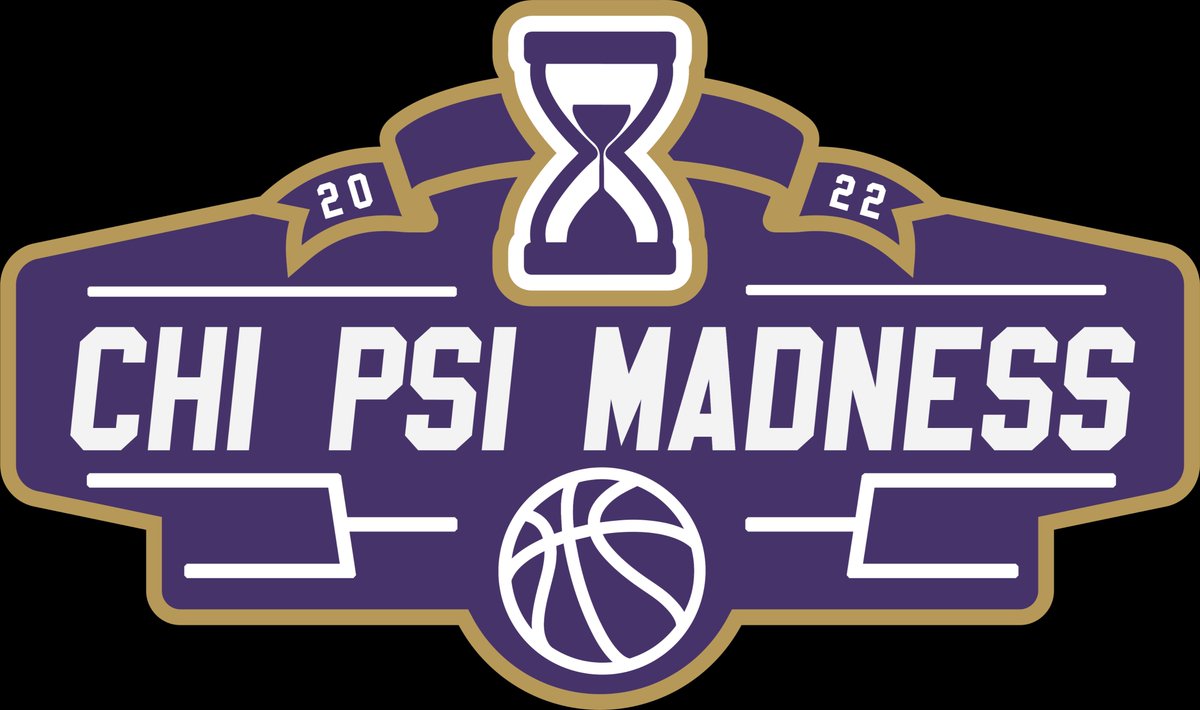 How to Vote:
Facebook (visit each day's posting, react to each match-up with a like or a love)
Twitter (react with a like or retweet)
Instagram Story (vote in the poll)
How to Earn Bonus Votes:
Make a gift to The Chi Psi Educational Trust to earn bonus votes! On your gift, note that it's for Chi Psi Madness, and for which Alpha(s)! Each gift of at least $17 will be worth 10 bonus votes, and any gift over $500 will be worth 50 bonus votes! NOTE: Make sure to denote which Alpha you are supporting with your #ChiPsiMadness gift. Otherwise, we will default to the Alpha you attended.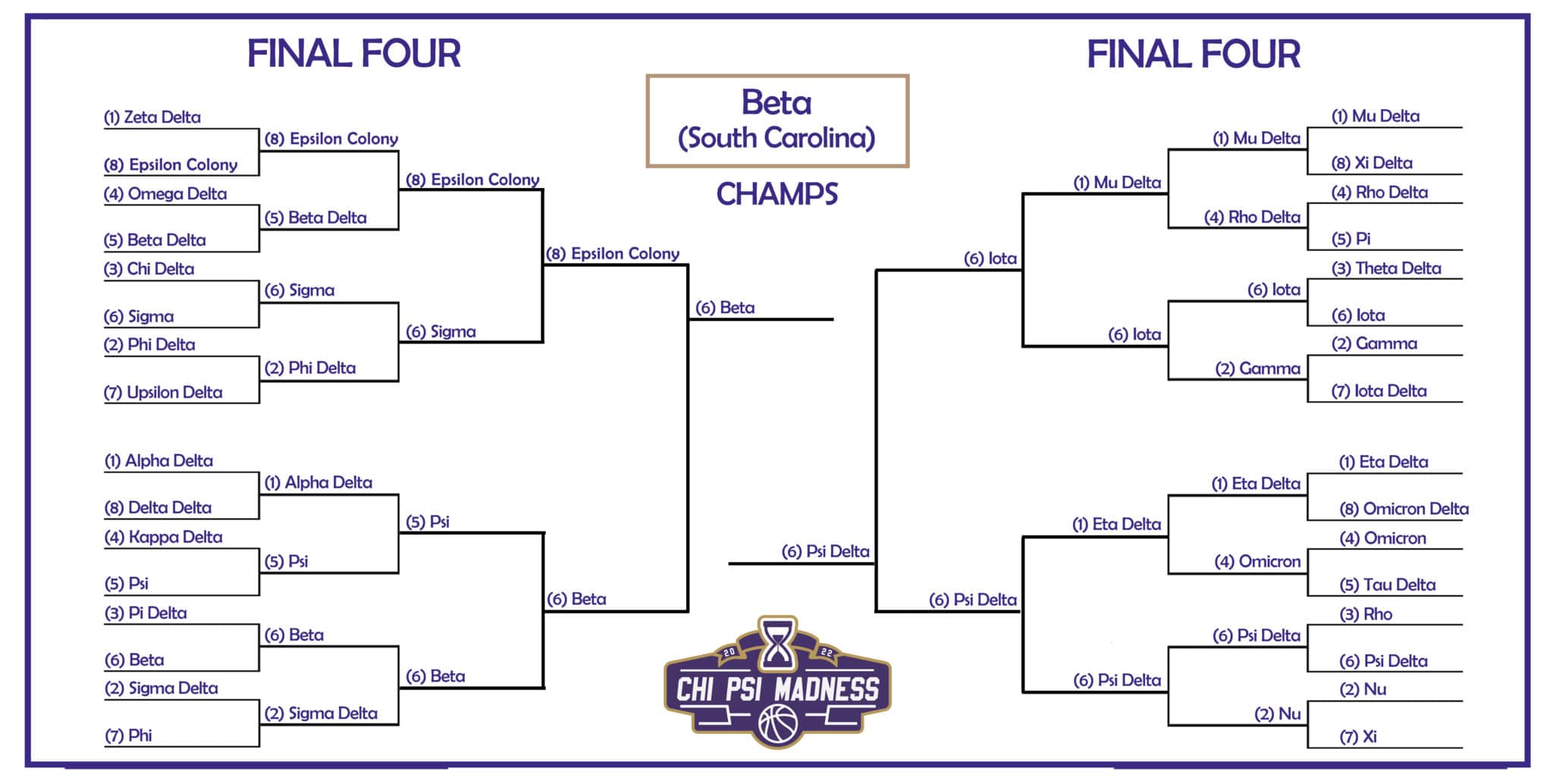 2022 Schedule (subject to change):
Sunday, Mar. 6: "Play-In" Game to get to 32 Alphas
Monday, Mar. 7: Round of 32
Tuesday, Mar. 8: Sweet 16
Wednesday, Mar. 9: Elite 8
Thursday, Mar. 10: Final 4
Friday, Mar. 11: CHAMPIONSHIP
Voting from 12-8 p.m. EST each day.
Previous Winners:
2019: Alpha Nu (Minnesota)
2020: Alpha Chi Delta (Clemson)
2021: Alpha Zeta Delta (Illinois)
Prizes (subject to change):
Individual Prizes:

$17 gift: 1 raffle entry to win a Chi Psi-branded RTIC 30 oz. Tumbler (3 winners of raffle)
$50 gift: 1 raffle entry to win choice of various Chi Psi apparel from the Chi Psi Store (2 winners of raffle)
$100 gift: 1 raffle entry to win a bundle of the RTIC Tumbler and Chi Psi apparel (1 winner of raffle)

Alpha Prizes:

Winning Alpha: Will get their choice between a few big prizes:

Large, branded Chi Psi item (to be discussed w/CO) for Alpha or Lodge
One extra Convention delegate
$750 in program reimbursements

The winning Alpha will also have its flag flown at the Central Office (bragging rights!)