Your tax deductible gift to The Chi Psi Educational Trust helps fund leadership programming, scholarships, Alpha support, conferences, The Purple and Gold, and many other endeavors that perpetuate the values of Chi Psi within our Brotherhood of undergraduates and alumni.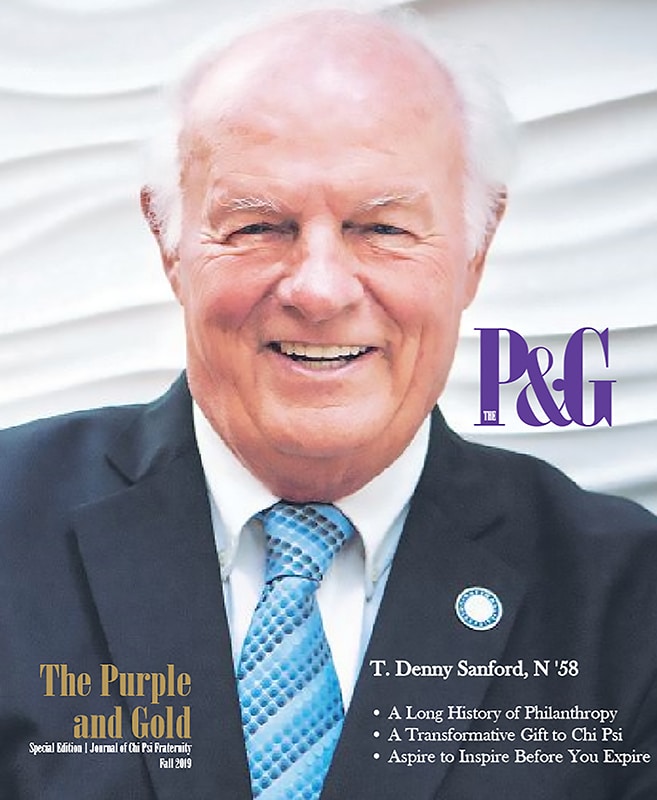 Aspire to Inspire Before You Expire!
In 2019, T. Denny Sanford, N '58, committed to give Chi Psi a transformative gift totaling $20 million, of which $10 million is a challenge match. Most gifts will qualify for Br. Sanford's match, and contribute toward an unprecedented fundraising opportunity for Chi Psi.
Chi Psi's Annual Day of Giving
May 20th, 2021 (Founder's Day!)
Mark your calendars now and make your impact to help us achieve our vital mission!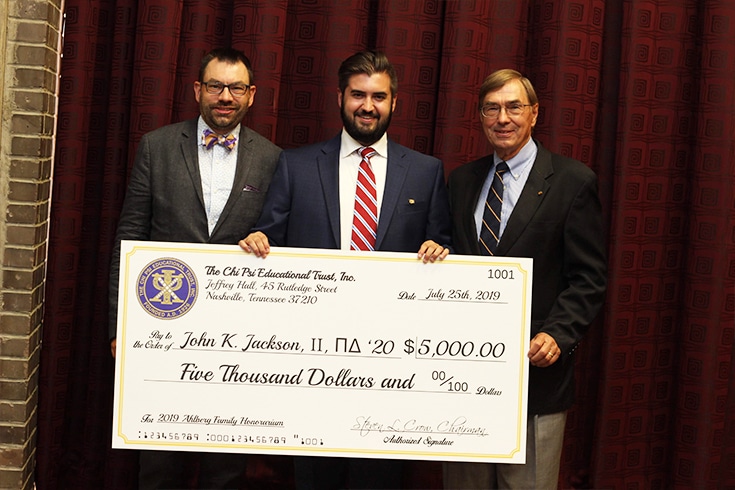 Provide outstanding support services for our active members and alumni.
Memorial Gifts (Coming Soon)
Donate in honor of any Brother or friend of Chi Psi. If there is not a specific listing for the individual you wish to recognize, please place his or her name in the comments field of the donation form.
Individuals who include The Chi Psi Educational Trust in their estate plans or endow a fund are inducted into the Bicentennial Society. 
Undergraduates and Young Alumni - Take the 5-Year Challenge!
How do you take the Challenge? Simply click here (coming soon) to give a gift of $17 and pledge to do the same for the next four years. You'll earn instant rewards (a set of custom Chi Psi cufflinks!), join an exclusive giving society, and support Chi Psi for less than $1.50 per month. If you complete all five years of giving in the 5-Year Challenge, you'll earn a lapel pin at the end.
Recurring Gift Options
Many donors find it easier to set up a monthly, recurring donation to the Trust or Fraternity. If you wish to make a recurring donation on a credit card, choose that option when you click on the fund to which you are making a contribution. If you would prefer to donate through a monthly bank draft, click here (coming soon) to complete and submit the bank draft form.
Give to the Alpha Zeta Delta Corporation
Click here.
Both Chi Psi and The Chi Psi Educational Trust also accept gifts in the form of: 
Gifts of Property
Charitable Remainder Trusts
Matching Gifts
Stock Gifts
Contact Director of Advancement Steve Habat, B '12, for more information: shabat@chipsi.org.