Dinner for the Mid-Atlantic Rowe Regional Conference will take place in the Magnolia Room of Reynolda Hall on Wake Forest University's campus from 6:30-8:30 pm.
Please dress in business casual attire for dinner. A cash bar will be available and appetizers and a buffet dinner will be provided.
We are excited to present our dinner speaker at the Mid-Atlantic Rowe Regional Conference: Tom Terrell, Jr., Σ '79!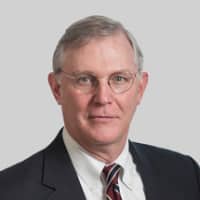 Brother Terrell is a partner at Fox Rothschild LLP, based in Greensboro, North Carolina. He has handled land use, zoning, and environmental matters in more than 350 counties and municipalities throughout the state, as well as in parts of Virginia, South Carolina, and Georgia. His environmental practice includes the regulation of surface waters and the regulation of solid waste. Brother Terrell graduated with his M.A. from the University of Chicago in 1980, before returning to Chapel Hill to earn his J.D. in 1985 from the UNC School of Law.
To attend the Mid-Atlantic Rowe Regional Conference dinner, please register with the form below by Wednesday, Feb. 8th. There is no cost to attend. NOTE: If you plan to participate in the day's programming prior to dinner, visit this event link and register for that separately.
Rowe Regional Conference 2023: Mid-Atlantic (DINNER)