Alphas of all schools in the Midwest region are required to send Brothers to the Oliver and Marie Rowe Regional Conference hosted by Alpha Rho Delta (Miami). The 2022 Midwest Rowe Regional Conference will take place at Miami University in Oxford, OH, on Saturday, Feb. 19th. To register for the programming (no dinner), do so here by Friday, Feb. 11th:
NOTE: To attend both the day-long programming AND dinner, register above AND below.
A schedule (subject to change) is below. Programming will be customized to fit the needs of Alphas attending:
8:30 – 10:00 a.m. – Breakfast and Opening Session
10:00 – 11:30 a.m. – Central Office Programming
11:30 a.m. – 1:00 p.m. – Lunch
1:00 – 2:30 p.m. – Undergraduate Discussions
2:45 – 4:30 p.m. – Program for Excellence (P4E) Rotations
4:30 – 5:00 p.m. – Closing Program
6:00 – 8:00 p.m. – Dinner – FEATURED SPEAKER: Dr. Kevin Martin, EΔ '78 (see bio below)
NOTE: To attend the Midwest Rowe Regional Conference Closing Dinner, you MUST register by Feb. 11 here:
We are excited to welcome Guest Speaker Dr. Kevin D. Martin, EΔ '78, to the Midwest Rowe Regional Conference Closing Dinner. Dr. Brother Martin is a General Surgery Specialist in Edgewood, KY, with more than 40 years of experience in the medical field. He specializes in Vascular Surgery, Carotid Artery Disease, Peripheral Vascular Disease, and Aortic Aneurysm or Dissection.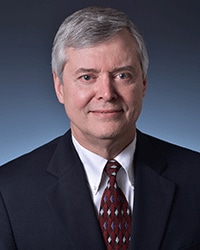 Dinner will be held in The Club Lounge inside the Goggin Ice Center (610 Oak St. in Oxford). Guests are welcome at dinner. There is no cost to attend. Alumni in each region are welcome to join us for any of the above activities. For any questions, contact co@chipsi.org.
Alphas in the Midwest region:
Epsilon (Michigan Colony)
Nu (Minnesota)
Iota (Wisconsin)
Zeta Delta (Illinois)
Rho Delta (Miami)
Phi Delta (Kentucky)