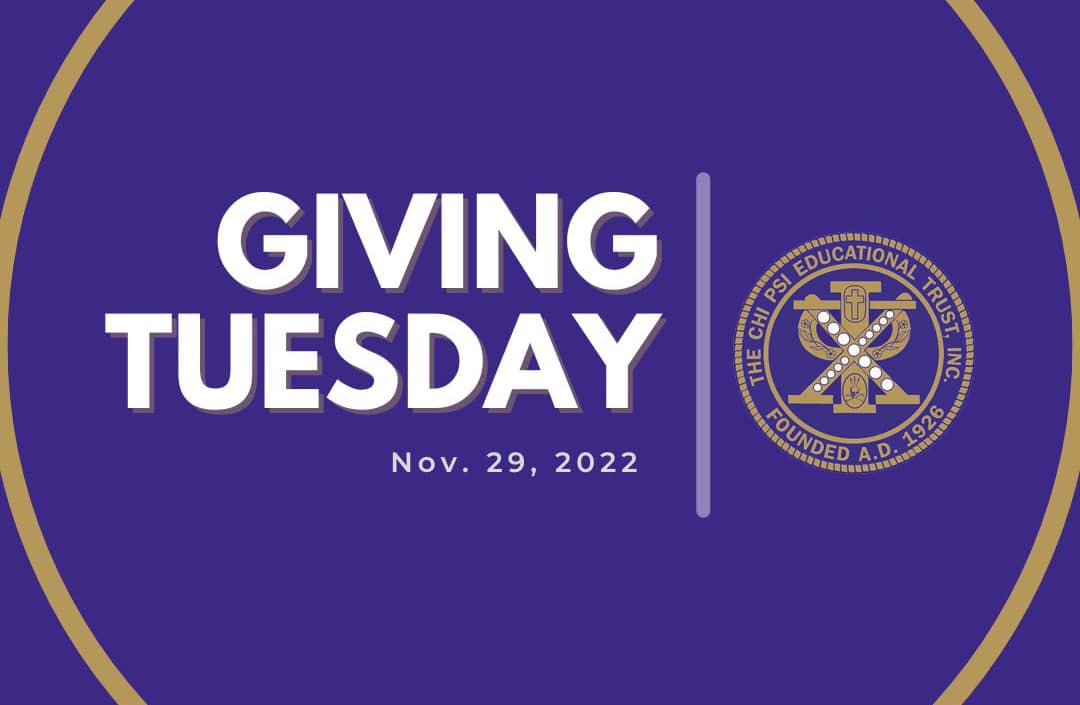 Giving Tuesday is one of the biggest fundraising days of the year for non-profits, and Chi Psi is no exception! Your gift will directly help our undergraduates pursue lifelong excellence. Additionally, any non-scholarship gift to the Trust will be doubled by T. Denny Sanford's generous match commitment. You may make a restricted gift to any Alpha's Dedicated Fund (DF) and the Trust will provide a 25% match to that DF (up to $100K total for each)! If you have any questions, contact gifts@chipsi.org.
How does my gift benefit Chi Psi?
All gifts to The Chi Psi Educational Trust are invested right back into the active members of Chi Psi at campuses across the country. Unrestricted gifts to the Trust fund Brotherhood events, educational programming, mental health resources, harm reduction initiatives, the Central Office staff, and more.
What kinds of events does the Trust provide?
Everything from the Mid-Year Leadership Retreat (MYLR), which brings together all #1's of Alphas for an in-person program each January to get them started off strongly in their new roles, to Rowe Regional Conferences, which bring together Brothers by region each spring, to the Outdoor Leadership Program, which gathers a small group of actives for a substance-free outdoor leadership adventure, is covered. Other programming includes the Program for Self-Development (PSD), the Brotherhood Workshop (BW), and the Alpha Management Retreat (AMR).
Why does Chi Psi need my gift?
The Trust has relied on alumni support for over 100 years (though founded in 1926 the initial endowment campaign started earlier) to enable us to perpetuate the Chi Psi experience. Your gift allows us to create, improve, and proctor many of the programs and initiatives listed above. That ability means our active Brothers get the best possible undergraduate experience available and truly allows them to pursue lifelong excellence when they graduate to alumni status.
The Chi Psi Educational Trust, Inc. accepts gifts of stock. For more information on stock gifts and other ways to give, please contact us at gifts@chipsi.org.