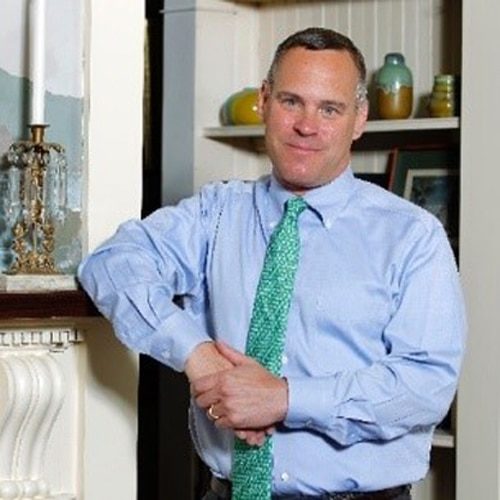 Charles V. O'Boyle, Jr., X '86, Educational Trust Trustee
Chuck specializes in recruiting new leadership for colleges, universities, independent schools, and other educational institutions. He began his executive search career in 1999 in the Atlanta office of Spencer Stuart, working in the firm's financial services, chief financial officer, and not-for-profit practices. In 2002, he became one of three consultants at Jon McRae & Associates, a pioneer in academic search that specialized in presidential recruiting for private colleges and universities. He launched C. V. O'Boyle, Jr., LLC, an independent search practice, in Atlanta in 2005, relocating to Providence, RI in 2012. Previously, he practiced law at Lord Day & Lord, Barrett Smith in New York, and also worked in the legal operation of GE Capital's Global Project & Structured Finance group.
He earned an AB in History from Amherst College (where he was a re-founder of Alpha Chi) in 1986. Chuck spent two years as the Director of Operations for the Central Office, and then went on to earn his JD from the University of Michigan Law School in 1991.