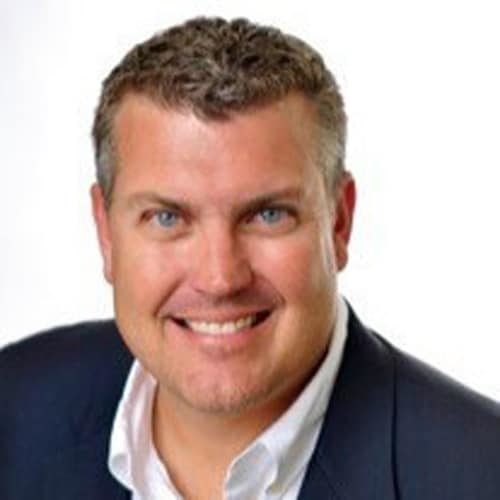 Kurt M. Wells, MΔ '95, Executive Council Chairman
Kurt brings his enthusiasm, strategic thinking skills, and drive for success to help the Fraternity create and enhance its strategic initiatives to ensure long-term success and sustainability. He continues to enjoy reconnecting with fellow Brothers while working together to achieve the common goals and objectives of the Fraternity. Kurt is the current Chairman of the Chi Psi Executive Council.
He attended Rollins College on a soccer scholarship and has been an active Chi Psi since his undergraduate days. He served as Alpha Mu Delta's #2, Recruitment Chairman, and #34 (New Member Educator), as well as Rollins' Interfraternity Council President for two terms. As an alumnus, he has been an active member of Alpha Mu Delta's Alumni Corporation, serving as President from 1995-2003, and he served as an Alpha Campus Advisor from 1995-2007. He also supports Alpha Rho Delta at Miami University as a member of the Alpha's Alumni Corporation and is a member of the Chi Psi Buckeye (Columbus, OH area) and Cincinnati Alumni Clubs. Most recently, he helped found the Alpha Phi Delta Alumni Corporation at the University of Kentucky and serves as its Vice President. He has also volunteered as a facilitator for many Trust programs, including the Alpha Management Retreat and Program for Self-Development, since his graduation in 1995.
Aside from his Chi Psi engagements, Kurt actively serves his university and community. He is a member and former board member of the Rollins College Alumni Association and serves on the Greater Cincinnati Rollins Club Executive Committee. He is a former member of the Rollins College Board of Trustees and a current member of the President's Leadership Council. Kurt also volunteered as a Rollins College Assistant Soccer Coach (men's and women's) from 1995-2007. In 2015, Kurt was bestowed the honor of being named the 2015 Rollins College Alumni Service Award recipient.
Kurt lives in Cincinnati, OH with his wife of 24 years, Carol, and their three children. He owns and manages his own business and workforce management consulting firm, WELLSOLV=D Services, and is a passionate entrepreneur as he has several other professional interests, including Ulimi, Click360+, Strategic Life Concepts, Velocity United and Big Score Engagement Solutions.