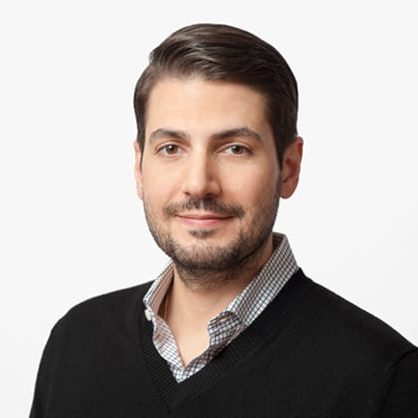 Nickolas G. Milonas, E '07, Executive Council Member
Nick lives in San Francisco, CA, with his wife, Katherine, daughter, Madeleine, and two family dogs, Tyson and Sam. When not attending to Madeleine's beck and call, Nick serves as in-house counsel to Google. He and his family moved to the Bay Area in 2016 after nearly a decade in Washington, DC, where he was in private practice at the law firms of Simpson Thacher & Bartlett LLP and K&L Gates LLP.
At the University of Michigan, Nick served as Epsilon's Steward and #1, as well as a Vice President on the Interfraternity Council. During his time at the university, Nick was fortunate enough to help bring the Thayer Trophy to Epsilon, in large part to the dedication and support of his pledge Brothers and those Brothers that served Epsilon before him. He has helped facilitate fraternity educational and leadership programming at Alphas Delta Delta and Omega Delta. Nick looks forward to serving the Fraternity again, this time as a member of the Executive Council, which he joined in 2020.